cHRysos HR's Pete Steadman cycles from Southport to Hornsea for charity!
3rd July, 2019
On 9th June, cHRysos HR's Peter Steadman, along with his wing-men Ben Bradshaw and John Wilkinson, set out to cycle the 215 miles from Southport to Hornsea, along the Transpennine Trail.
With a goal of cycling 40-45 miles a day along the Coast to Coast route, the three friends were hoping to raise over £1000 for the Weston Park Hospital Cancer Charity. Pete, a tutor-assessor here at cHRysos HR, spoke of the charity, saying "we have all been touched by family and friends suffering with cancer as so many people reading this will have been. We know from personal experience the difference that Weston Park Hospital has made to the lives of people living with this dreadful disease and as a charity Weston Park Hospital need all the support they can get."
We are proud to say that despite all the wind and rain, Pete and his friends successfully completed their journey on time, reaching Hornsea on Thursday 13th June, an epic 5 days after they set out!
Huge congratulations to Pete, John and Ben who not only achieved an incredible physical feat, but who have also managed to double their goal and raise over £2000 for Weston Park Hospital. Well done from us all here at cHRysos HR Solutions!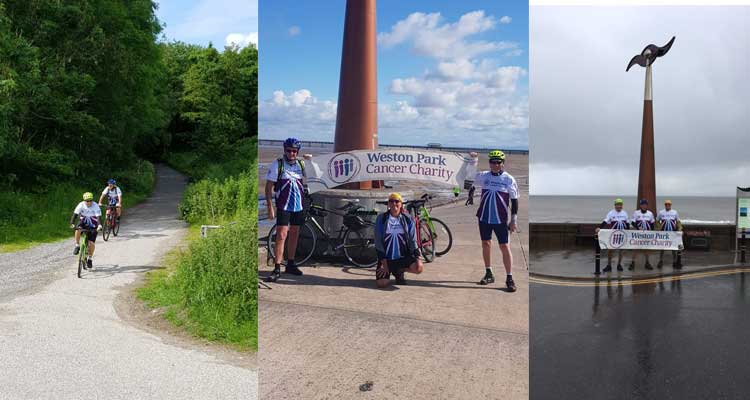 ---
cHRysos HR Solutions, is a Doncaster based HR training and consultancy company providing CIPD and CMI accredited qualifications nationwide, as well as HR Consultancy to SMEs. For more information about cHRysos HR and the consultancy services we provide, email info@chrysos.org.uk or call +44 (0)1302 802128.
---
Share This Post
Posted In