The Class of 2019
It is so exciting to report that cHRysos HR's sixth graduation event took place on 11th October 2019.
This annual event celebrates the success and achievements of all our learners and once again we were lucky enough to secure the fabulous on-site safari tent at the Yorkshire Wildlife Park as the venue for this wonderful occasion.
Our guest speakers were John Minion, CEO of the Yorkshire Wildlife Park and Sally Senior, Chair of the South Yorkshire CIPD Branch. Both delivering exceptional and motivational speeches.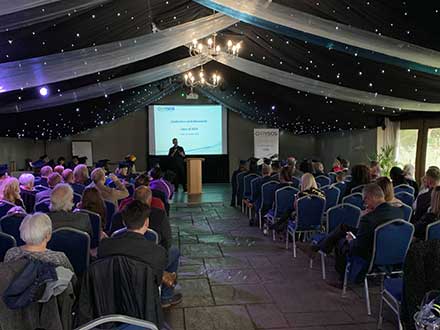 During the graduation ceremony, Certificates and Diplomas were awarded to learners who completed Chartered Institute Personnel Development (CIPD) qualifications in Human Resources and Learning and Development.
We would like to thank all our learners, their guests, including family and friends, who travelled from all over the country to attend the ceremony.
We are all looking forward to next year.
Share This Post
Posted In
cHRysos HR Solutions is a Doncaster based HR training and consultancy company providing CIPD accredited qualifications, Apprenticeships, Training and HR Services to SMEs nationwide. For more information about how cHRysos HR can help you or your teams successfully achieve further qualifications, contact us on info@chrysos.org.uk or call +44 (0)1302 802128.